So whether you've been podcasting for a while or looking to start a new podcast for your brand, one thing's for sure – You can't just record a conversation and publish it as an episode without any audio editing. This is a crucial step to producing an episode that's accessible and enjoyable to listen to, which encourages new listeners to subscribe for more content. 
Luckily, there is a plethora of podcast editing software available for you to choose from, and in this blog we'll break down some of the best options and how to choose what's right for you. But before we get started…
Some Thoughts on Podcast Editing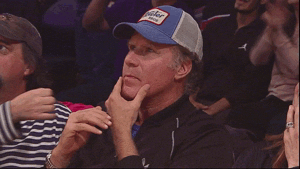 For those eager to dive deeper into podcasting, it can be easy to get swept up in trying to do everything yourself. Podcast enthusiasts have a passion for what they do and often want full control over every aspect of the production process – This is great, but doesn't always yield the best results.
The audio editing software, or Digital Audio Workstations (DAWs) we'll cover can take years to learn to use efficiently, not to mention the ear training required to make crucial decisions during the editing and mixing phase. And while there's something to be said for learning to do this yourself, if you're looking for a professional sounding podcast right out the gate, it's definitely worth exploring the idea of working with an experience production partner who will not only provide top-notch episode quality, but will also save you tons of time. Even the most seasoned Podcasters eventually turn to a production partner to help scale their productions and allow them to focus on content development and revenue opportunities.
All that said, if the hands-on approach is more your style let's breakdown some of the best DAWs available for you to record and edit your podcast and how to choose what's right for you.
How to Choose the Right Podcast Software for Your Needs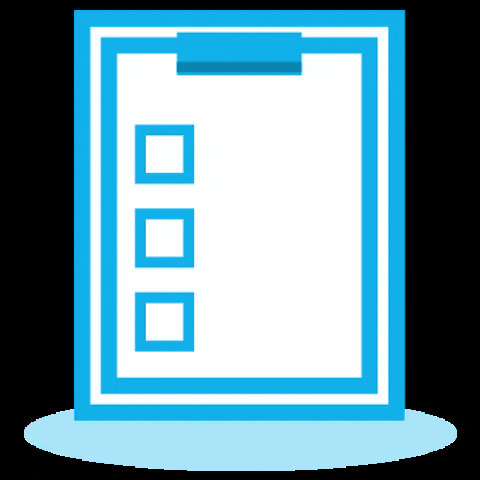 While there are many options available, I'll let you in on a little secret – Almost all of them do very similar things, just in different ways. It ultimately comes down to what you feel most comfortable using. Generally speaking, the more options a DAW has the steeper the learning curve but much more room for customization and growth. When analyzing your options, you should consider:
Ease of Use – An intuitive program that has a small learning curve. Look for one with an easy-to-navigate interface, flexible recording, and editing tools, plus the ability to add music or sound effects as you please! Remember how much time you're willing to commit – more control means a steeper learning curve (but greater creative potential).
Multi-Track Count – How many people do you plan to record for your podcast? You'll want to ensure the software you choose can accommodate the number of tracks you'll need for your recording and post-production.
Compatibility – Make sure your chosen program is compatible with your current platforms. Logic Pro, for instance, isn't compatible with PCs.
Available Toolset – Almost all DAWs come with tools you can use for audio editing and enhancement. You'll want to ensure you have some critical tools for podcasts, such as compression, EQ, noise reduction, and de-essing, just to name a few.
Support Resources – Look out for programs that include online tutorials, FAQs, or customer support resources to help you learn how to use the platform more efficiently.
Your Podcast Editing Software Options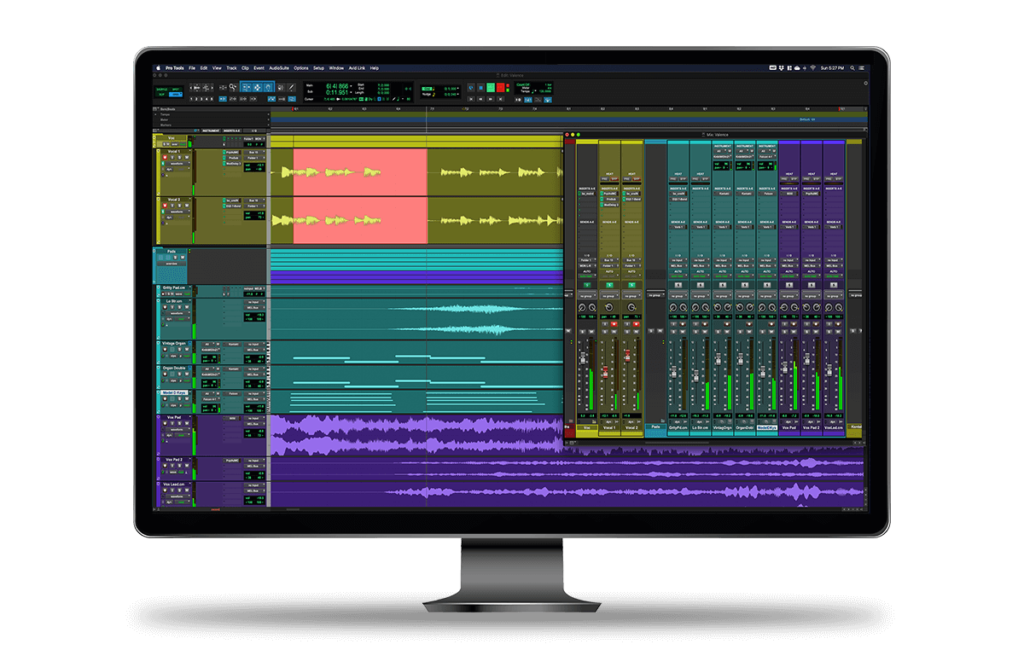 Pros:
The original DAW has been around since 1989 and has paved the way for digital audio for over 30 years. Considered the gold standard for audio production in the industry.

Multitrack format with more than enough available tracks for recording and editing podcasts.

Incredibly robust toolsets and plugins allows you to dive deep into audio editing and mixing.

Tons of support resources exist, including a vast user community and decades of forum conversations.

Accessible for both Mac and PC users

Subscription-based purchase keeps your software up-to-date yearly.
Cons: 
Technically, it's "pro" software, so there's a bit more of a learning curve if you're jumping in as a new user. It is easy to become overwhelmed.

License management is through a separate iLok account in which you'll need to acquire an iLok dongle or sign up for their cloud service.

Avid is traditionally a little late regarding compatibility with the most up-to-date OS. You'll usually be about six months to a year behind the release of a new OS before it's compatible.

It can be pricey long-term, but you get what you pay for.
Price:
A free version is available (Pro Tools First), but it is very limited in what it offers and the toolset you have available.

Subscription-based pricing has three tiers you can choose from and is billed monthly or annually with savings.

Artist

– $99 a year or $9.99 a month

Studio

– $299 a year or $29.99 a month

 

Ultimate

– $599 a year or $99 a month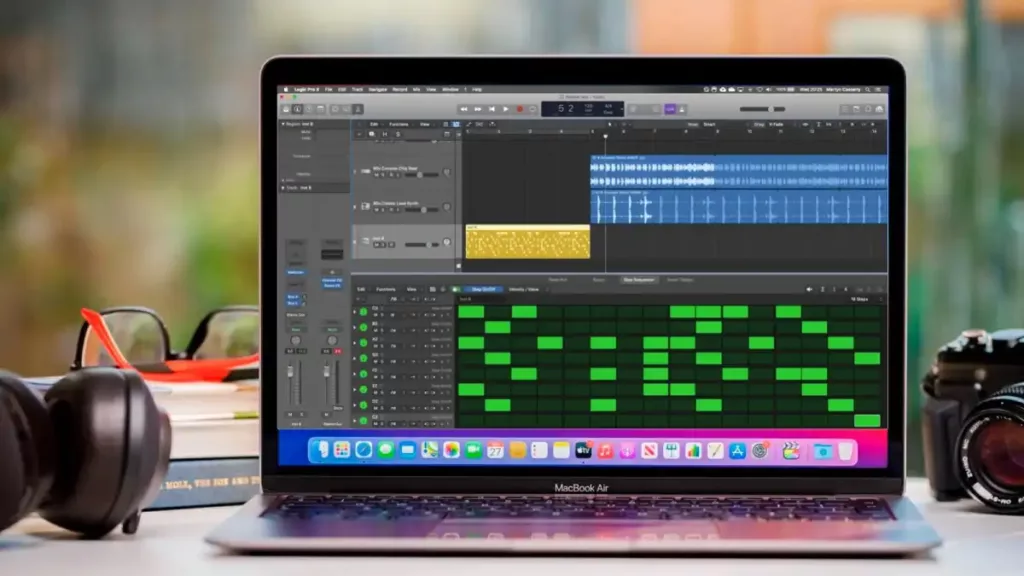 Pros:
One-time cost for the software, and you own it perpetually. No subscription is necessary.

Very easy to upgrade from GarageBand and not feel lost.

Incredibly clean and easy-to-use UI that's very intuitive for new users.

It has all the stock tools and plugins you'll need to get started editing and mixing right out of the box.

Great library of sounds and software instruments for easy music production.

High-end audio production software that won't break the bank.
Cons:
Only compatible with Mac OS and iOS devices.

It is geared a bit more towards music production out of the box and will take some customization to set up your session for podcast editing.

To make things a little more efficient, it's sometimes too clever for its good with snapping audio to grids, etc. The unfortunate side effect is that you lack the precision and control you'll get from some of the other DAWs.
Price: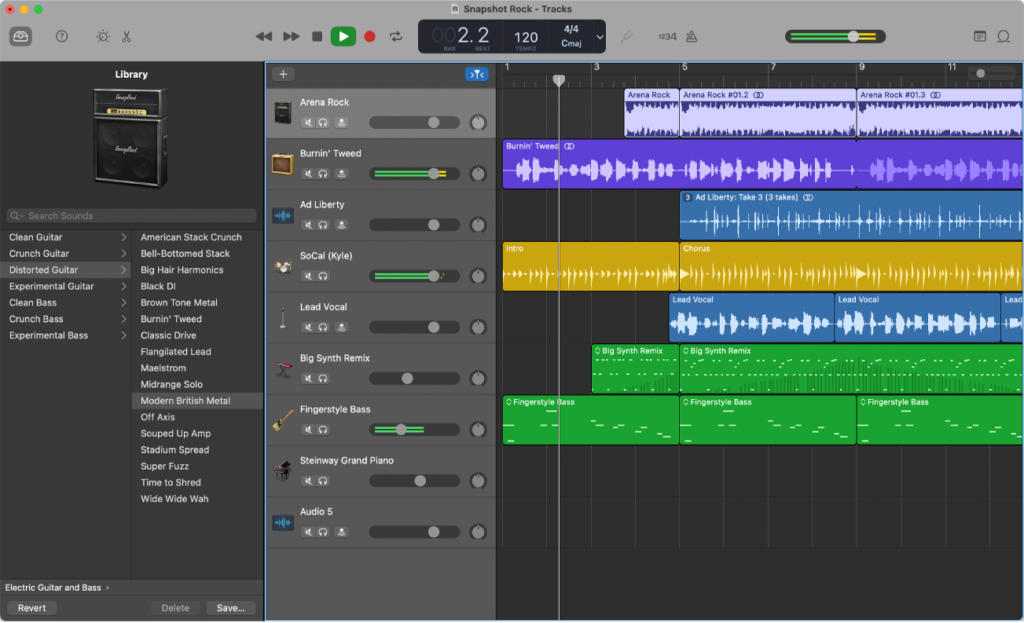 Pros: 
Logic Pro X's little brother will come with similar but limited features.

Just like Logic, its interface is incredibly intuitive and easy to learn.

Free and comes standard with any Mac computer.
Cons:
 Only compatible with Mac OS and iOS devices.

It is geared a bit more towards music production out of the box and will take some customization to set up your session for podcast editing.

Limited track count and exporting options. It can become very easy to outgrow.
Price: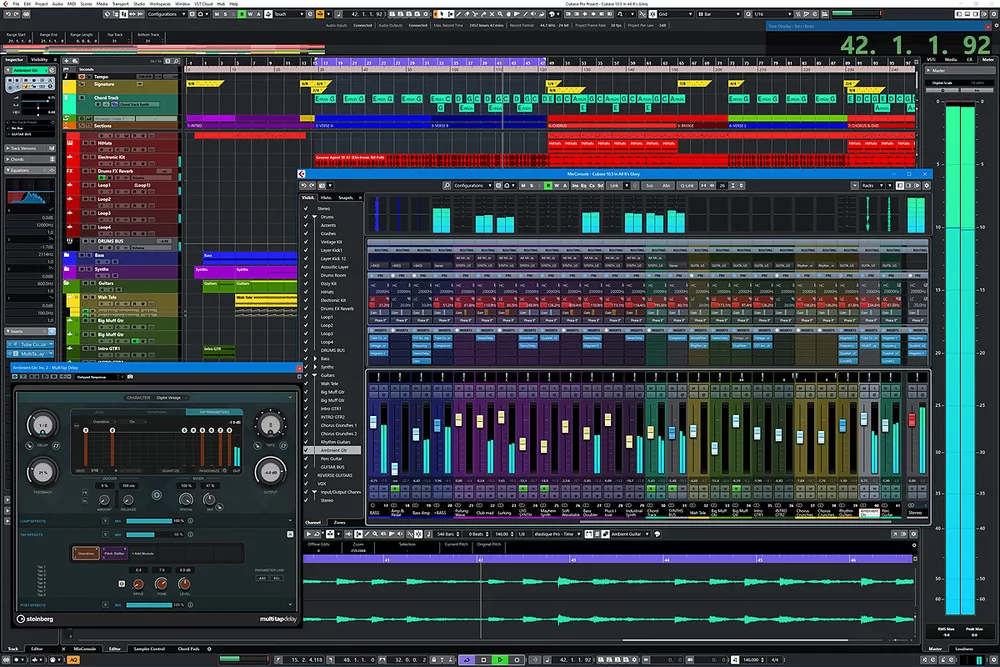 Pros:
The UI is clean and intuitive.

Audio routing with the mixer is turnkey and easy to use.

More than enough tracks are available for podcast recordings and mixing.

Comes with a great suite of audio visualization tools right out of the box.

It is easily accessible on Mac and PC, however…
Cons:
It tends to perform better on PC than on Mac.

Requires an additional licensing dongle in order to operate.

Initially designed to be MIDI focused. Therefore it's geared more toward music production.

Keyboard shortcuts aren't well thought out, making editing a bit more time-consuming.
Price:
There are three tiers to choose from, and you're buying a perpetual license.

Elements

– $99.99

Artist

– $329.99

Pro

– $579.99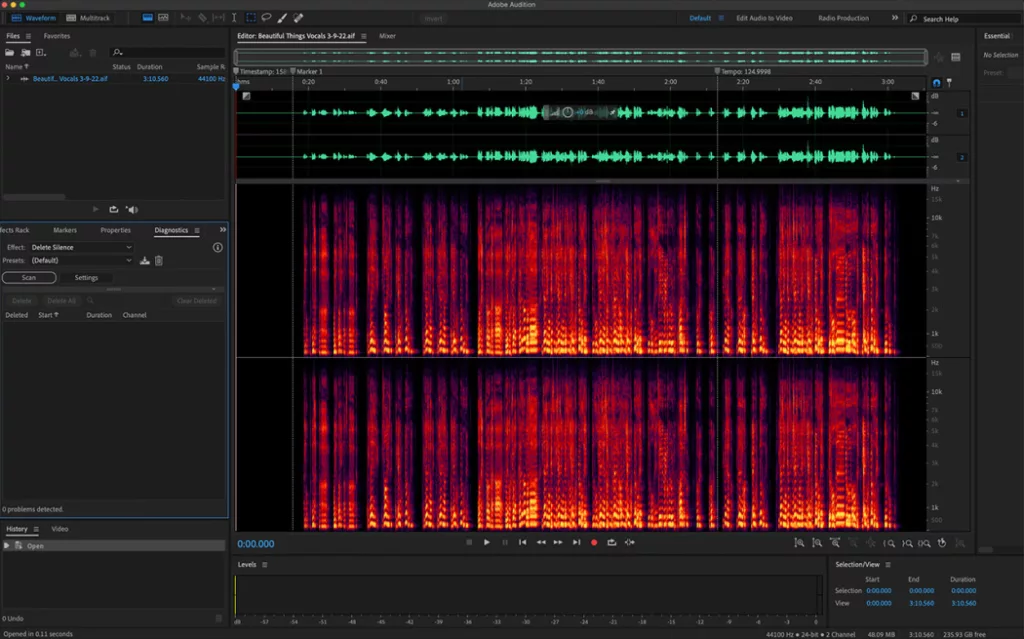 Pros: 
Cross-platform on both Mac and PC.

Originally built with media production in mind – more for videographers and podcasters.

It comes stocked with great audio restoration and noise reduction tools right out of the box (perfect for podcasters). You'd usually need to buy third-party plugins with other DAWs for something similar.

Library of ready-made templates for you to use.
Cons:
While there's a free version, it's incredibly limited in its toolset and capability.

One version and price tier to choose from, which can be expensive. (Other DAWs have cheaper options that you can scale with over time.)

Comparably longer export/load periods than other DAWs.

It lacks the sound and software instrument library some other DAWs offer.
Price:
The subscription model is $20.99 per month but can also be bundled with their full creative suite.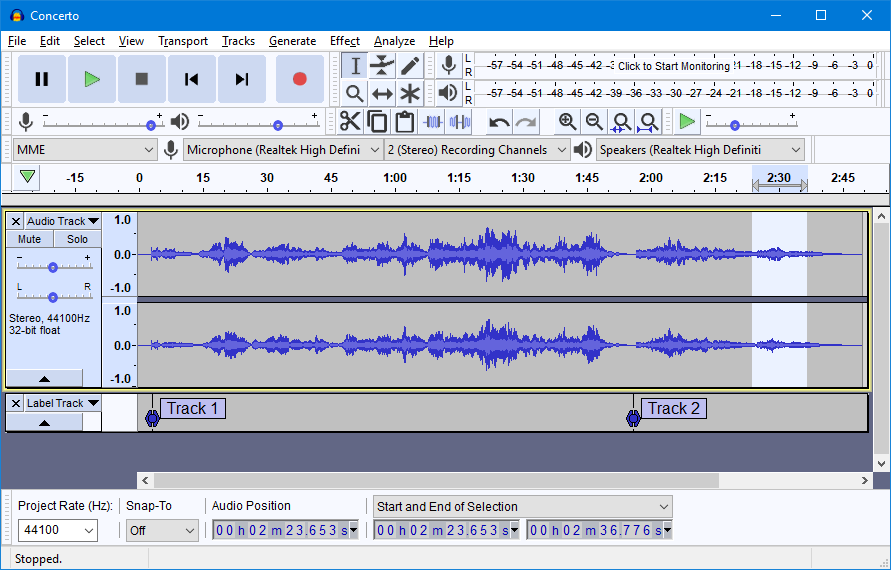 Pros: 
Compatible with Mac, PC, and Linux.

Free, open-source software.

Quick and easy to jump into recordings with easy-to-use UI.

Supports multi-track recording.
Cons:
Because it's open source, there is no support team. Any troubleshooting needs to be done via the community.

There is a very limited toolset for audio editing, requiring third-party plugins for more advanced editing and mixing.

Audacity doesn't preserve source files; any editing will alter the source recording file for good.

No app for Android or iOS.
Price:
What About Remote Recording?
Remote recording platforms like Riverside.fm can be a great tool for recording your podcast episodes remotely, and we covered several of them in our blog 3 Tools of the Remote Podcasting Trade.
That said, it's worth noting that while some of these tools will offer editing as part of their service or toolset, it's a very limited feature and won't give you the precision and quality that a dedicated DAW will provide. So while these remote recording platforms are a great tool for podcast recording, we wouldn't recommend using them for editing your episodes.
All in all, there are a lot of great podcast editing software options out there. It really just comes down to what's going to work best for you and your needs. And remember, you don't necessarily need the most expensive or feature-packed software to create a great podcast – it just has to suit your workflow well. Plus, with many of these options coming with tiered pricing, theres a great opportunity to start with free software and scale over time as your needs grow.
If you're unsure where to start, we suggest trying a few options until you find the perfect fit for you and your show. 
Before hitting record on that next episode, ensure you have everything you need with our comprehensive Podcast Recording Checklist!