So you just finished pulling off a successful in-person event or trade show. Your attendees gained valuable insights from some fantastic content and learned from some of the best thought leaders in the industry. But now what?
While the event may have come and gone, you have a literal treasure chest of content from the show that you can repurpose for different channels. This is especially true if you are looking for content that can fuel a new podcast series.
Turning your event content into a podcast series is a great way to extend the shelf life of your material. Not only will you be able to share your content with a broader audience, but you'll also be able to get more out of your trade-show investment!
In this post we'll unveil five great tips that will help you turn your live event or trade show into a podcast series that will deliver content to your audience all year round!
But first, you might be asking yourself…
Why Should I Create a Podcast Based on My Event?
Events are all about building a community, and while your community waits for your next event, they can lay dormant. A podcast series surrounding your event allows you to keep your community engaged throughout the year — and even help grow your audience in the process!
Let's be honest here, while events are an amazing opportunity to learn from cutting-edge industry leaders and network with peers, it's next to impossible for attendees to attend every session. This is especially true if you have multiple tracks and several sessions kicking off simultaneously. Giving your attendees access to sessions they missed after the event is a great feature, and what better way to do that than a podcast!
All in all, creating a podcast for your event is a no-brainer! Are you ready to take the plunge? We practice five tips when turning industry events into a seamless podcast series!
1. Record Your Live Content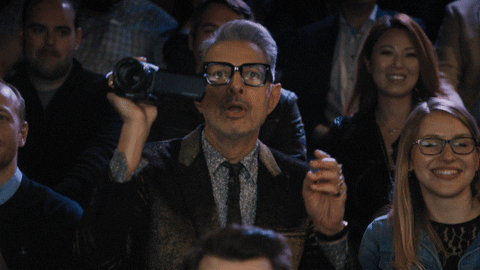 Whether a live in-person event or virtual, you should always consider recording your sessions. This allows you to repurpose your content to use later. There are a couple of ways you can do this:
Ask your hired AV team to record the sessions for you.

Record the sessions yourself with a portable recorder.
If you hired an AV team, ask them what the pricing would look like to add recording devices to each room that hosts a session. The AV team will usually charge a rental fee for the recorder and a daily fee for an operator. To save a bit of budget, you can leave the recorder running throughout the day and forego having an operator handling the equipment throughout the show. This is obviously risky as no one will be monitoring the recording if something goes wrong. You'd need to continue to check up on the device to ensure things are running smoothly.
You can also record the sessions yourself. Suppose you have a portable digital recorder like a Tascam or a portable audio interface and computer. In that case, you can ask your AV team for the stereo outputs to feed into your recorder. They can take the audio signal from their mixing board and feed it to your recording setup. This allows you to capture anything coming through the mixing board during the live event. In this scenario, you'll have to operate the recording device yourself, so be sure to check in from time to time to ensure things are recording smoothly or have a dedicated team member monitor the recording in real time!
2. Plan Out Your Episode Structure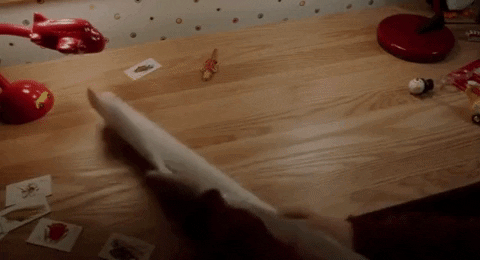 As with all content initiatives, timing is everything. So, schedule the timing of your podcast season based on your needs!
You can use the recorded content for a podcast season that recaps the event once it concludes. Or, you can use the podcast series to ramp up buzz and excitement for your next event. Even better, you can do both! Spread the content out throughout the year to keep your audience consistently engaged. You can also align session topics in episodes to other related content you'll be producing throughout the year. Build it into your larger content strategy.
Your episode structure will also depend on how the content was initially presented. Think about the session topics you've recorded and the story you want to tell with your podcast. You can have full episodes highlighting a single session recordings or you can use snippets of multiple sessions throughout a single episode to help tell a larger story.
3. Record Episode Intros & Outros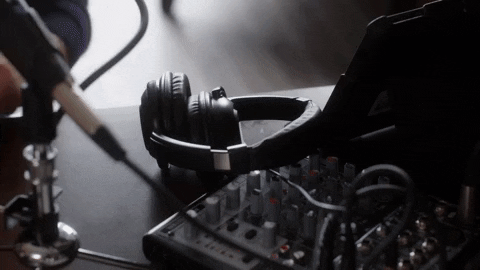 Having podcast episodes that launch directly into the recording of your live session is possible, but let's be honest…there's no context! Outlining or scripting a structured intro and outro for each session will provide the context needed to introduce your audience to the topic being covered.
You'll want to have a consistent voice throughout your season, so having a host greet listeners in the introduction and explain exactly what they will be tuning into for the week is highly recommended. It would be best if you also were recording unique outros for each episode, letting the audience know where they can find related content, connect with the speaker of the session, and how they can get more info on the event itself. This will help add a consistent personality, brand representation, and much-needed context for each episode.
Finally, to add a little flavor to your episodes and make them sound a bit more produced, you can add audio cues when switching between your intro and your session audio, such as a sound effect or music clip. This will let the audience know that they are taking a trip back in time to listen to a session replay.  
Once combining these recordings with the session audio, they will sound like a fully-packaged, well-produced podcast episode!
4. Leverage Your Speakers for Event Previews & Promotion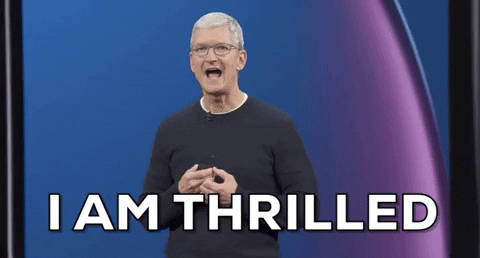 Since events are about building community, giving your attendees that "VIP" experience with unique access to the event is important. Therefore, consider incorporating your event speakers into the podcast to help ramp up the event with behind-the-scenes access and discussions.
Leading up to the event, plan an episode where you can showcase a speaker for an interview. This will generate some buzz around the upcoming event and give your audience a quick sneak-peek at what they'll experience at the event.
Word-of-mouth can still do wonders! Getting speakers involved can also greatly extend the reach of your content. When launching a new episode, whether it's a speaker preview or a session replay, be sure to reach out to the speaker and ask if they can help spread the word about the episode. You can provide links, or even some pre-written social posts, to promote to their network. This approach will help expose the podcast (and ultimately the event) to a broader audience.
5. Engage Your Audience With Conversation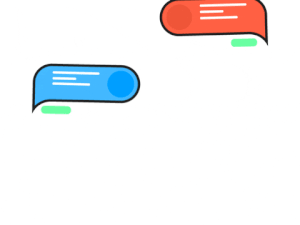 This goes hand-in-hand with podcasting in general, but is especially important here. Your audience has already attended your event…it's clear they are engaged. Take the next step and use the podcast episodes to initiate conversations with them on social media throughout the year. Maybe incorporate polls asking for feedback on particular topics, sessions or episodes. Ask them what they'd like to see at the next event! This will encourage your audience to engage in conversations with your brand and keep them engaged throughout the year, fueling new topic ideas for future episodes and the agenda for your next event! 
Your audience is hungry for more, don't let them starve!
Ok, it's time to get started! You can turn recordings of panels, interviews with attendees, and even on-the-show-floor recordings at exhibitor booths into valuable content for your audience. Edit the audio together to create a cohesive series of episodes that will keep your listeners coming back for more.
A great example of an event doing this successfully is the B2B Marketing Exchange, who has had their B2BMX podcast running for several years now, finding new, fun ways to engage their audience between events. Check them out for some podcast inspiration!
The sky's the limit when it comes to the content you can create with the treasure trove of material you have available from your events. Don't let it go to waste! Utilize this content and your event brand will stay active and engage with your audience all year long!