With 2023 shaping up to be a challenging year, I'm sure, like all businesses, you have your ear to the ground for new ways to strengthen relationships with your customers and develop new ones. Maybe you want to build brand awareness or a new top-of-funnel lead gen channel for your marketing campaigns. So, how can a podcast series help achieve these goals for your business?
Well, as podcast listenership reaches over 460 million, many companies have begun to tap into the podcasting channel to reach new customers, build relationships and establish thought leadership within their industry. 
With its potential to engage audiences in a very authentic and personal way, podcasting can be an effective tool for connecting with your customers on a deeper level. 
Still not convinced? 
There are tons of reasons your business should be creating podcast content regularly, but for the sake of brevity, here are four key reasons why you should start podcasting today! 
1. Increased brand awareness and industry authority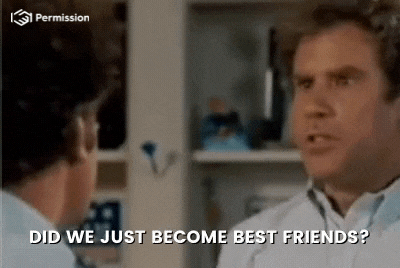 No matter which industry you're in, who better to help empower your customers with the industry-leading knowledge they need to become better professionals in the space than you?
Your current and potential customers are dealing with challenges everyday and you can position yourself as an invaluable resource by focusing on episode topics that address these challenges. Whether you're publishing "how-to" episodes or having meaningful conversations with other thought leaders in the space, each week your podcast will help solve the issues and headaches your audience may be experiencing regularly. Over time, this will establish trust with your listeners and you'll become their go-to resource when it's time to spend their budget!
Sure you can do this with any content, but podcasting is unique in that it gives your brand a voice that the audience can relate to. As they tune in each week, they develop a deeper relationship with the host and, in turn, your brand. It's this relationship building that lives at the heart of podcasting and will strengthen the bond with your new and existing customers on a weekly basis.
2. Improved customer engagement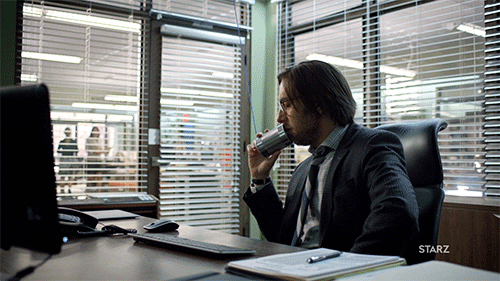 Speaking of customers, podcasting can enable your team to have more meaningful conversations with your current clients. These customers can give honest opinions and feedback on a podcast more casually than traditional surveys or interviews most people tend to dismiss. A thoughtful conversation with one of your clients in the form of a podcast episode can provide valuable insight into the brand experience from their point of view.
By inviting customers to be a guest on your show, you can also demonstrate a case study of their problem-solving journey and individual stories of their relationship with your brand. It can even help reinvigorate relationships with clients that may have gone quiet over time, helping you maximize client retention.
A podcast can also help you interact directly with customers more meaningfully than static content. Something as simple as reading emails from your audience on your podcast can help foster relationships based on trust and understanding, leading to higher levels of engagement.
3. Drive traffic & generate more leads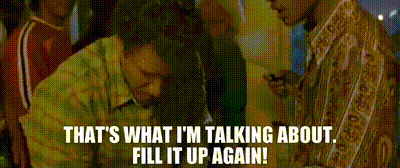 Your podcast episode is only the beginning. When publishing a new episode for a client, I'm always asking, "What is the next step?" A podcast can fit beautifully into your larger marketing strategy as a top-of-funnel initiative, helping drive interest and traffic to your gated content pieces. 
Let's say you have a big webinar event at the end of the quarter with a relevant, industry-leading speaker. You can have this speaker join you for a podcast episode where you can tease the topics you'll be covering in-depth on the webinar.  You can mention in the episode that registration is live and that they can access the gated link in the show notes, encouraging your listeners to register for the event and driving them through the funnel.
To take this a step further, the industry-leading speaker you had on as a guest has an engaged audience themselves and you can now tap into their network. Having them promote the podcast episode through social and their email list will help expose your podcast to new audiences and ultimately convert on even more registrations for your upcoming webinar…Win-Win!
4. Enhanced SEO performance
Podcasts allow you to utilize search engine optimization strategies and harness powerful keywords that can help increase your website's visibility in SERPs. As a result, more potential visitors will be able to discover your business through organic searches.
Search engines are now displaying audio and video content more prominently within their query results, significantly increasing your business's chance of showing up when prospects search for topics related to you.
Optimizing podcast listing descriptions with relevant keywords, images, and CTAs (calls-to-action) helps users find the show more easily when searching online – resulting in increased traffic to your website over time.
So from increased brand awareness and thought leadership to improved customer engagement and enhanced SEO performance, these are just a few benefits your business will see from podcasting. 
With the right strategies in place, podcasting can help you reach new audiences, build relationships based on trust, drive traffic to your website or blog organically, and generate leads that could convert into customers.
Check out our blog post "3 Reasons Your Brand Should Start Podcasting Today" for even more reasons why you should start a podcast series.
Seriously, what are you waiting for? We can help you get started in podcasting today!