Ok, so you've been producing your own podcast, sharing your passions, stories, and insights with the world. Maybe you've seen some early success, which can be super exciting, but there's one thing I'm sure you've come to realize…It can be a ton of work to manage the workflow of a single episode, let alone an entire season of podcasts — especially if you're on a lean team or a solo act. Enter the podcast production partner! A professional podcast partner can make all the difference in streamlining your workflow, giving you back your precious time, and achieving success faster and more effectively.
But how do you know you're ready to take the plunge and start working with a production partner for your show? There are a number of different signs to look out for, but here are three telltale signs that it might be time to start looking for a partner for your show.
1. Your podcast is not seeing the growth you hoped for.
The first thing to note here is that podcasting is a long-term content investment. It takes time for a podcast to grow, so make sure you're realistic with your expectations and that they align with industry benchmarks.
If you're still not satisfied with the growth rate of your show, partnering with a professional production team with experience in the space can help elevate episode quality and professionalism. By improving audio quality, helping you to create captivating content, and increasing accessibility for listeners, your podcast will become more enjoyable for a broader audience who will tune in for more episodes and for longer periods of time.
As a bonus, while you work with your production partner, you can leverage their knowledge and expertise to understand more about podcast growth analytics, and they can help you make informed content strategy decisions based on those insights.
2. Producing your show is taking too much of your time.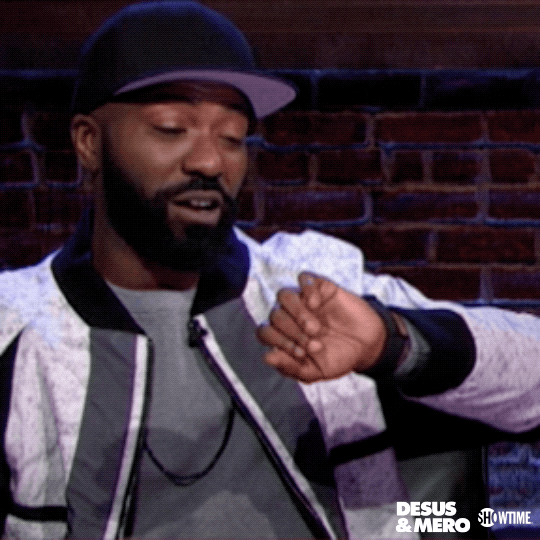 Being a podcaster, I'm sure you can appreciate that producing a show can be exhausting and lengthy, requiring hard work and great attention to detail.
Working with a podcast partner will give you a full production team at your disposal. They can take over essential tasks such as recording, mixing and mastering, editing audio files, writing show notes, publishing episodes, and much more. This can give you huge chunks of your time back so you can focus on the areas where you bring the most value. 
The best part is, you can involve your partner as little or as much as you'd like. For instance, you can use them for audio editing only, or you can have them take over production entirely, from recording episodes all the way to publishing and marketing! You choose how you want to utilize the production team.
Not only will you be handing over production items to the experts, maximizing the quality in those areas and bringing them up to broadcast standards, but you now have an expert partner to tap into for advice on recording equipment, techniques, and other areas that can help boost your episode quality.
3. Your podcast could use better production quality.
This leads nicely to our last point. If you're unsure exactly how to improve the audio quality of your podcast episodes, a podcast production partner will automatically level-up your show.
Podcast Production companies have a team of audio experts that understand the broadcast standards. They will help you record better episodes and polish your audio in post-production with expert editing, mixing, and mastering. They can even add some fun sound effects, music, and other final touches that help separate your show from the rest. And again, as a true partner, they will always be there to advise on equipment setups, episode formats to try, remote recording processes, and much more!
Whether your growth is stagnating or you just don't have enough time in the day to meet the production demands of a show, a podcast production partner might be just what you need to take your podcast to the next level. Working with a partner who lives and breathes this stuff daily will elevate your production quality and professionalism while creating a better listening experience for a wider audience. They'll help empower you with tips and advice so that you can become a better podcast producer yourself!
At the end of the day, for each of the signposts above, you'll usually ask one or all of the following questions:
How do I speed up the production process? This takes too much time!

How do I improve the quality of my podcast episodes?

I need to learn from experts, who can help guide me in the right direction?
If this sounds familiar, it may be time to start looking for a podcast partner! We live and breathe media and podcasts every day and have been a key cog in organizations' production process workflow for years. With our help, you'll elevate your productions to the next level, delivering the best possible content to your audience! Get in touch with us today to get started.