With podcast listenership eclipsing 460 million, businesses are discovering some of the amazing benefits of podcasting for their brand. And as more and more businesses take to the airwaves with their podcast, making your show stand out with so many options on the market can take time and effort. Whether you're a podcast producer or just getting started, it's essential to know how to create content that draws attention and keeps listeners engaged.
Yes, yes, I know…easier said than done, but with the following tips, you'll have your podcast floating on top of a sea of content in no time.
Find a niche topic for your podcast that's unique to your brand
One of the best ways to make a splash in the podcast world is by finding an area of expertise unique to you and your show. While broad topics will appeal to a wider audience, you'll quickly find it incredibly difficult to keep them engaged over time.
Instead, try to find a narrow niche that your brand can represent, as this will make your show stand out from other podcasts and position yourself as the leading voice on the subject. 
The more niche, the better. You'll find less competition from other brands and podcasts cluttering up the airwaves with similar ideas and topics. You'll become the go-to source of content for your ideal audience!
Create a unique theme or gimmick for your show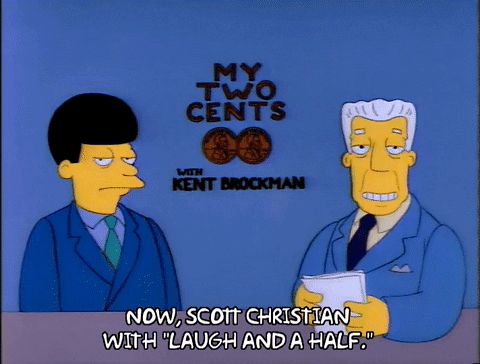 If you're a regular podcast listener, you already know that episodes can start to feel similar after a while. Especially in the business world, the guest interview has become the go-to episode format for podcasts. And for a good reason — it's one of the easiest ways to record episodes quickly. That said, it's also one of the easiest ways for your show to get lost in the sea of content.
If you feel your show is following the same formula week after week, it's time to shake things up! Keep your audience engaged by giving them something fresh and unique to look forward to.
Start getting creative with different segments of your show. Why not kick off the episode with a "What's New In The World Of…" feature, highlighting all the hot topics and news in your industry? You can also allow some time at the end of the episode for "mail time" to answer listener questions from Twitter or read emails on the show. This creates a dialog with your audience and generates listener engagement over time.
If you're running an interview format, pick a topic and interview five industry experts instead of just one. You can then pick the best moments from each interview and develop a narrative around their responses, giving your audience different perspectives throughout your episode.
Speaking of interviews, have some fun with them! Maybe set aside some time during the episode for a segment where your guest can talk about their hobbies, interests, or quirky life experiences. This will help your audience get to know your guests and better connect with them personally…not to mention, the entertaining responses you can get!
Record high-quality audio with minimal background noise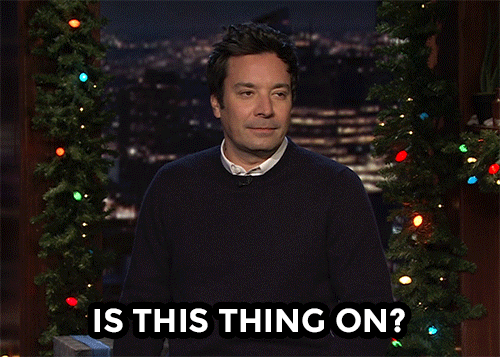 As podcasts become more and more ubiquitous, it's undeniable that audio quality can be the difference between a successful show and one that gets lost in the noise. Achieving professional-level sound will help you stand out from other creators — make sure your podcast is truly heard!
Imagine you are excited about the next big HBO show on Sunday night. You get your popcorn ready and tune in at 9 o'clock only to find the picture is pixelated and the dialog is inaudible. Will you be tuning into that show again? 
Of course not!
The podcasting world is no different. Your audience demands high-quality content experiences; nothing will turn them away faster than subpar audio quality. That said, if you give your listeners crystal clear audio, they'll return for more every chance they get! It's worth extra time to ensure your show is always presented in its best light. After all, it's an extension of your brand. How can you expect your audience to take your brand seriously if you don't take your brand's podcast seriously?
To achieve this, invest in good-quality audio equipment and make sure you have a quiet environment to record in. You can even partner with a professional production or editing company to help you improve your episode quality.
Connect with other podcasters and influencers to collaborate on cross-promotional content
Collaborating with fellow podcasters and influencers can be a great way to supercharge content  and maximize its exposure for all parties involved. "Trading guests" is a common practice in the podcasting world where podcasters will appear as guests on each other's show. Finding partners with existing audiences to leverage is a great way to regularly expose your podcast to new audiences.
To get started with some low-hanging fruit, you can invite a current customer to join your show as a guest. Clients are usually thrilled to be included on your podcast, and you'll have the opportunity to showcase your brand relationship with them as they tell their stories. Once published, they'll share the episode with their network, spreading your content throughout the industry you serve and hooking new listeners.
As more podcasts broadcast over RSS feeds, it's essential that you consistently find new ways to set your podcast apart from the rest.
By finding an original niche topic, creating unique segments or gimmicks within your show, ensuring high-quality audio, and collaborating with other podcasters and influencers, you can ensure that your podcast won't get lost in the noise!